I want nursing to feel empowered to do what's right for our patients. That means having the authority and the voice to make clinical decisions at the point of care.

Wilhelmina Manzano, MA, RN, NEA-BC, FAAN
Senior Vice President
Chief Nursing Executive | Chief Quality Officer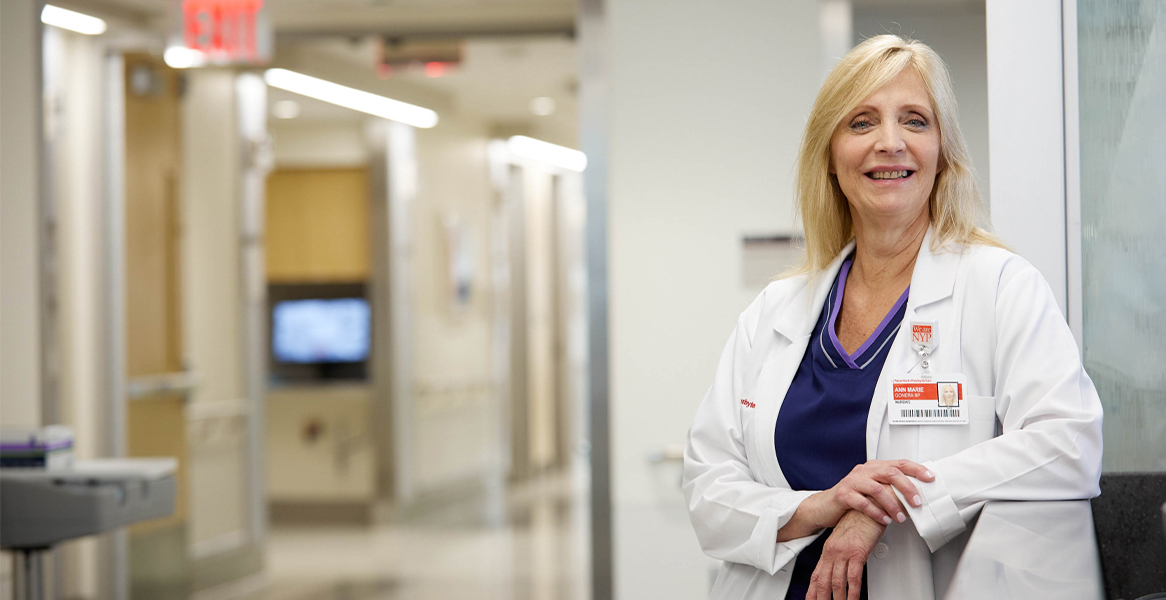 Ann Marie Gonera, MSN, FNP-BC
When you've been with NewYork-Presbyterian for nearly 20 years like I have, you build strong bonds with your team. The nurses I lead mean the world to me. It's a privilege to guide, support, encourage, advocate for, and work with these incredible, dedicated professionals. It's also hugely rewarding to help them become advanced thinkers. Seeing them grow is second only to seeing my patients get better when it comes to job satisfaction. And it's not just about what I teach them: I have a philosophy that you learn three pearls of wisdom every day, and at NYP it's at least six because we learn so much from each other—every day and in many ways.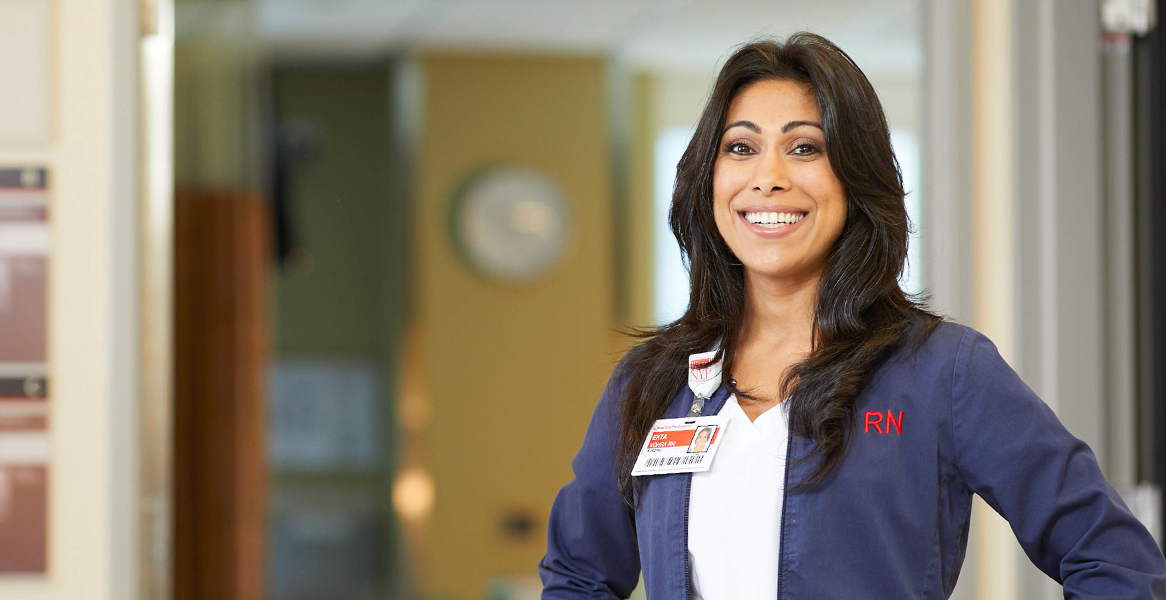 Ekta Vohra, BSN, RN, CWON
Before I became a nurse, I worked in pharmaceutical sales. I spent a good amount of time around nurses and was always amazed by their work. While I was in nursing school, I was a nursing companion at NewYork-Presbyterian and this solidified my passion for nursing. I'm part of a family here, a community that changes lives everyday. Nursing has so much heart—you see it in our care for patients, but it's just as strong in the way we support and believe in each other.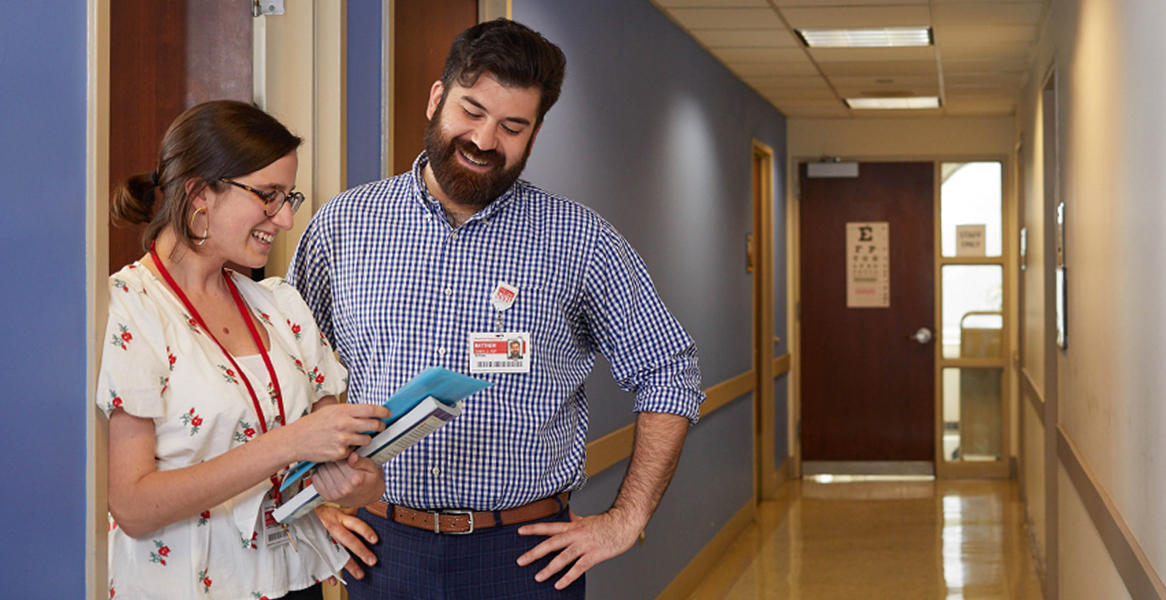 Matthew James Tirelli, MSN, PMHNP-C
I'm both a nurse practitioner and the program manager of a unique pediatric mental health outpatient clinic. This type of service didn't exist here before I joined. New programs like this are not unusual at NewYork-Presbyterian; we also introduced a sibling support group, a mental health support group, and a group for transgender and gender nonconforming teens. If you identify a gap in patient care and have an effective idea of how to fill it, our leadership is willing to give you the autonomy and tools to bring it to life. For me, that means having the opportunity to make a lasting impact in a child's life and to set them up for a life they want to live and can enjoy living. That's exactly what I want to be doing, and I'm glad I'm doing it at NYP.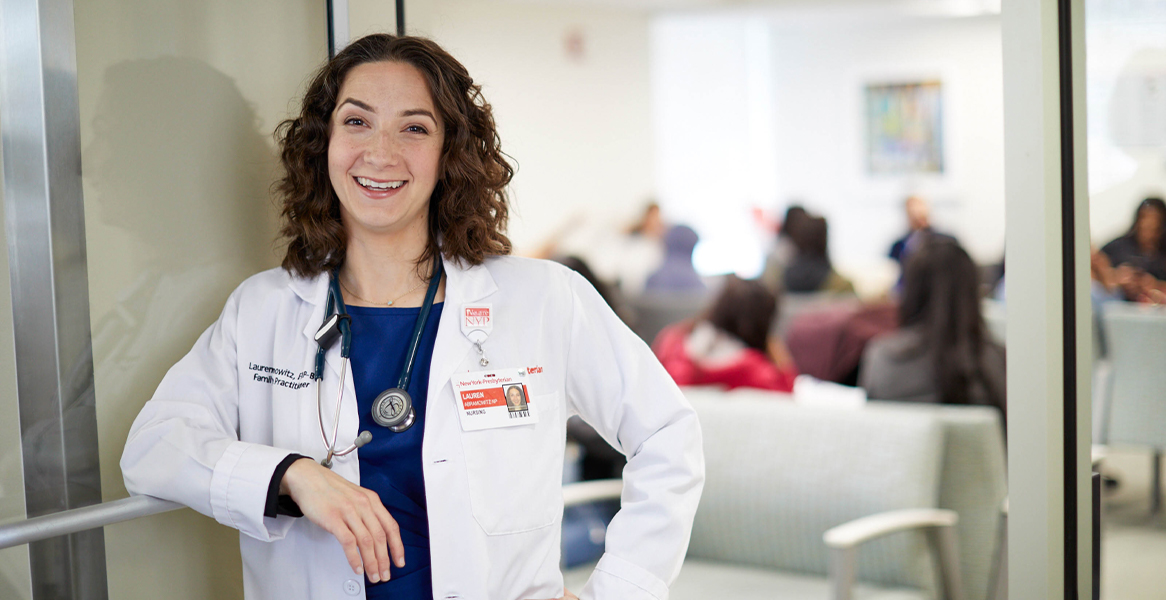 Lauren Abramowitz, MSN, FNP-BC
I work in one of the preeminent family planning clinics in New York. It's so important to this area of medicine: we have hosted highly regarded physicians' studies that have made a huge social impact. It's also an invaluable resource for the Washington Heights community. We care for some of the most vulnerable people in society, making sure they have access to the high quality, compassionate care they deserve. Our services rely on patient-provider trust, so it's a testament to the connections we make that many patients return to us because they know they'll be properly taken care of, regardless of who they are or where they're coming from. This truly is patient-centered care for all. This is NewYork-Presbyterian's mission in action.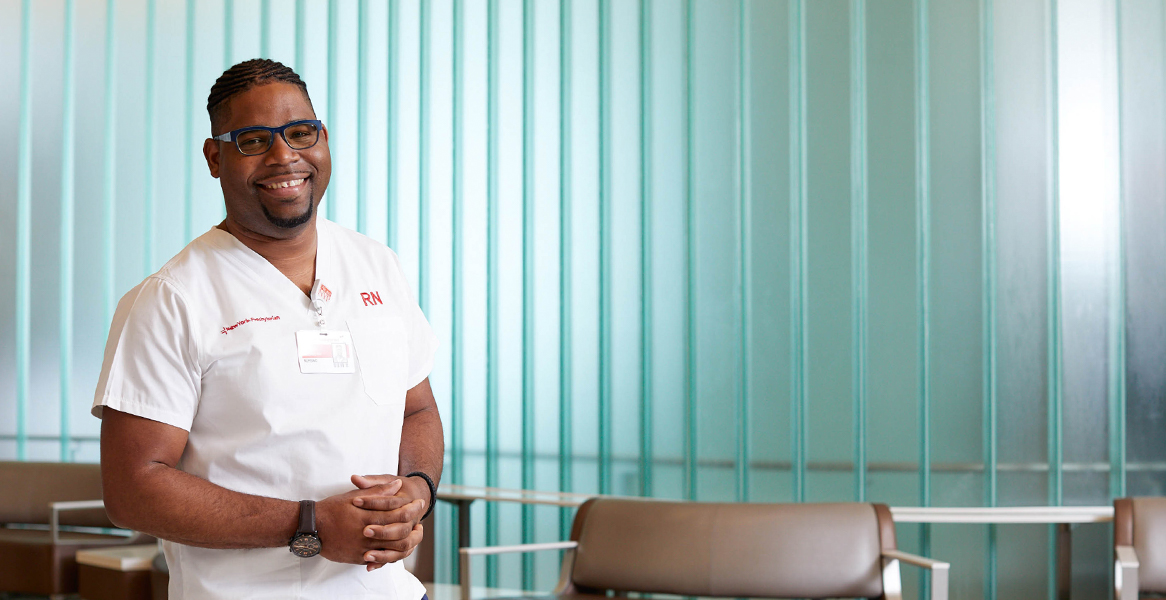 Karl Williams, BSN, RN
NewYork-Presbyterian Allen Hospital Spine Hospital is an exciting place to work. And here I am! It's amazing to see patients who were uncomfortable or in pain become completely new people; they're literally transformed, and the nursing team I belong to is key to that. We're compassionate, deeply empathetic, and our patients' strongest advocates. We change people's lives, and I'm so proud to be making such a big difference. This has been a wonderful journey so far, and I'm enjoying every moment.