Our Culture and Credo
From Hudson Valley through Manhattan to Brooklyn, you can see and feel our mission, vision, and values in action. We treat each other with respect, collaborate closely, and honor our commitment to "We Put Patients First".
Our Culture
Respect

— Every Person Counts

Teamwork

— Working Together

Excellence

— Exceptional Quality and Service

Empathy

— Listen, Understand and Respond

Innovation

— Creative Ideas, Cutting Edge Solutions

Responsibility

— Honoring Our Past, Ensuring Our Future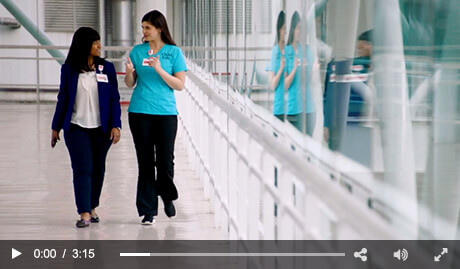 Our Credo
Our Credo was developed by employees across the Hospital and defines what it means to be a member of the NYP community:
RESPECT at NewYork-Presbyterian
At NYP, every person and every role counts. We will treat everyone as a valued human being, considering everyone's feelings, needs, ideas, and preferences. We will honor everyone's contributions to creating a healing environment for our patients, families, and colleagues.
As a member of
the NYP Community
I believe
Every individual who comes to us for care and who works here deserves my courtesy and respect.
Every contact with a patient or co-worker is a chance to build a trusting relationship.
It is my responsibility to honor our commitment to We Put Patients First.
Teamwork and clear communication are necessary for providing the highest quality care.
NYP is enriched by embracing our diversity.
Every team member contributes to NYP's success and to creating an environment where everyone feels like they belong.
I will
Treat others as they want to be treated, with kindness, courtesy, and empathy.
Show respect in my words, actions, communication, and body language.
Listen to and respond to patients, families, and colleagues.
Do my best to assist a patient or colleague asking for help.
Assume the best of others and give them the benefit of the doubt.
Be open to the ideas of others and handle differences of opinion constructively.
Hold myself, my colleagues, and my team accountable for our work.
Help foster an environment of professionalism, openness, and high ethical standards.
Uphold NYP's commitment to diversity, inclusion and belonging.
I will not
Speak or act disrespectfully toward anyone.
Engage in or tolerate abusive language and behavior.
Speak negatively about patients or colleagues, especially in front of patients and visitors.
Create an environment in which people are afraid to bring forward concerns or issues of safety.
Act irresponsibly with NYP resources.
Our Amazing History
Our people are supported by cutting-edge technology and incredible research. World-firsts happen here, including the first treatment for bacterial meningitis, the invention of the Papanicolaou ("Pap") smear, and the first successful heart transplant in a child. Learn more about NewYork-Presbyterian's longstanding history.
Benefits
While our employees are taking care of our patients, we make sure we are taking care of them. A retirement plan (100% paid by NYP), tuition reimbursement with pre-paid options, child and elder care, and generous parental leave are just some of the benefits our employees are offered. We recognize that hard work can be physically and emotionally challenging, so there are health coaches on site, free yoga classes, and programs to help you keep a healthy mind.
Career Development
NYP is committed to enhancing the skills of our employees. Development resources, such as the NYP Learning Center and NYP ACHIEVE, are available to maximize each employee's and every team's capabilities. Take advantage of everything from tuition reimbursement to certification programs to chart your path.
We believe in the importance of professional and personal growth. Tailored training is available for new leaders to help quickly and effectively integrate into their role as a people leader. Furthermore, NYP's partnership with Harvard Business School Publishing, allows our employees access to Harvard ManageMentor, covering a range of essential business topics for success.
Together, we strive for our employees to reach their maximum potential, with thorough orientations and continuous learning in areas of people development, technology, recognition, and more.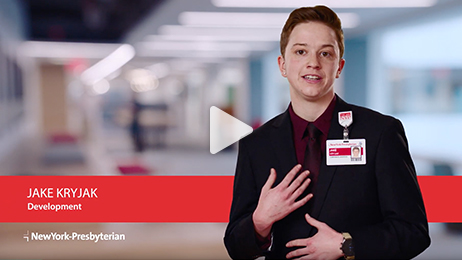 Diversity & Inclusion
Centered in one of the most diverse metropolitan areas in the world, we welcome all who share the same level of commitment to excellence and thrive in the compassionate culture of care and caring as reflected by our credo. The NewYork-Presbyterian credo, defines what it means to be a member of our community and reflects our belief that every person and every role counts. Whether you are here for treatment or to work, you will experience a culture of inclusion and acceptance.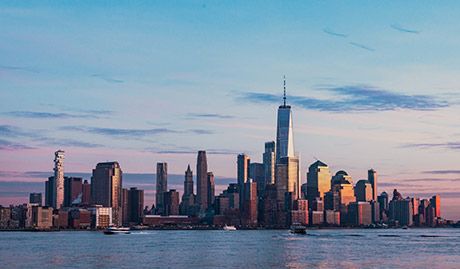 NYC Life
Living, working, and playing in NYC and the surrounding areas is a dream for millions, and a reality for our employees. To make life in the Big Apple as easy and enjoyable as possible for native New Yorkers and newcomers alike, we have put together several support services and initiatives to help you get around, settle in, and become a part of this incredible community.
Carpooling
For your convenience, we offer a web-based service that helps you carpool to work. Launched in collaboration with the New York City Department of Transportation, CommuterLink allows employees to match and locate eligible carpools based on where you live and work. By commuting with a colleague, you'll save money on gas, tolls, parking, and vehicle wear and tear.
Commuting across and in and out of NYC means you can live in the city itself, or in New Jersey, Westchester, Connecticut, and beyond. If you choose to live in the city, we can help with housing by leasing you one of our NewYork-Presbyterian-owned apartments in two locations: Upper East Side and Washington Heights.
Play
From neighborhood festivals and activities to internationally-acclaimed performances, NYC brings together some of the best entertainment in the world. Farther afield, you'll find additional arts and entertainment, as well as orchards, state parks, beaches, golfing, country clubs, and so much more to enjoy.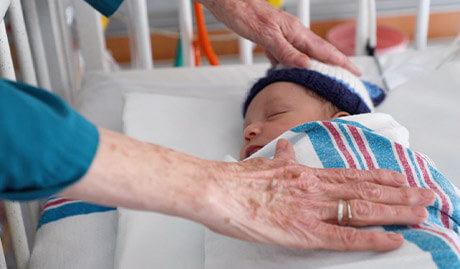 Volunteering
Every year, more than 3,300 amazing volunteers serve across NewYork-Presbyterian. It is one of the ways to get to know us before joining on a permanent basis. To become a volunteer at NYP, we ask you to commit a minimum of one consecutive four-hour period a week for a minimum of 150 hours. There are a variety of volunteer roles to fit individual time schedules, abilities, and interests.
View available opportunities on our volunteers page.