Go beyond the specimen with our exceptional Laboratory team.
As the #1 hospital in New York for over 20 consecutive years, NewYork-Presbyterian (NYP) takes on challenges that other networks never see. Throughout our organization, our Laboratory professionals work with advanced equipment and techniques across multiple specialties. NYP's network includes hospitals, two academic medical schools, and research facilities, which means we have just about every opportunity a laboratory professional could be looking for. Plus, working here means you will be part of a group of dedicated colleagues who are not only on the forefront of care, but are still making history.
Learn more about our team and explore our open opportunities below.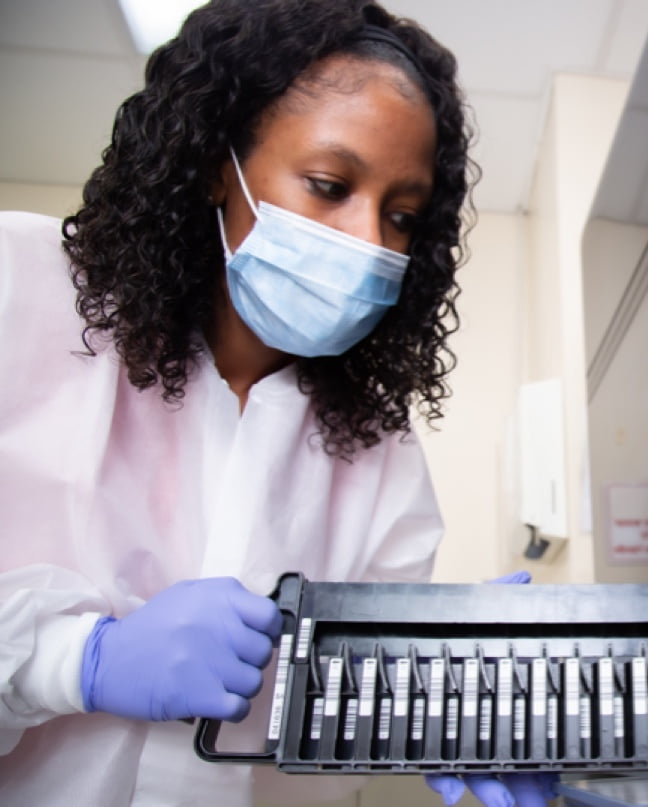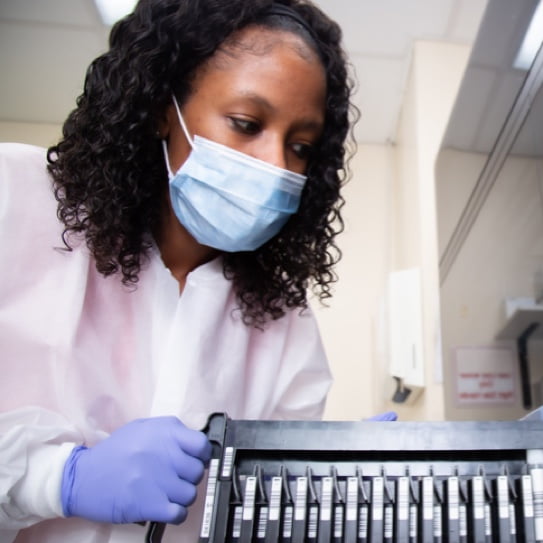 "As a Clinical Lab Microbiologist, our role is vital, not only do we analyze and perform various testing of samples, but also in discussing the best treatment for the patient and assisting in providing the best personalized care. We have a great and open relationship with physicians, nurses and other health care providers, and are depended on to provide data, to diagnose multiple culture specimens, and to develop prompt reasonable workable alternatives which benefit our patients. The benefit of applying in this field is that you can branch out into various sub disciplines from Public health and Infection Control to Forensic Science and even Pharmacy. This field /career opens up non-stop opportunities for a better healthcare experience." Peninah
Section Chief Technologist: Microbiology
NewYork-Presbyterian
With NYP since 2017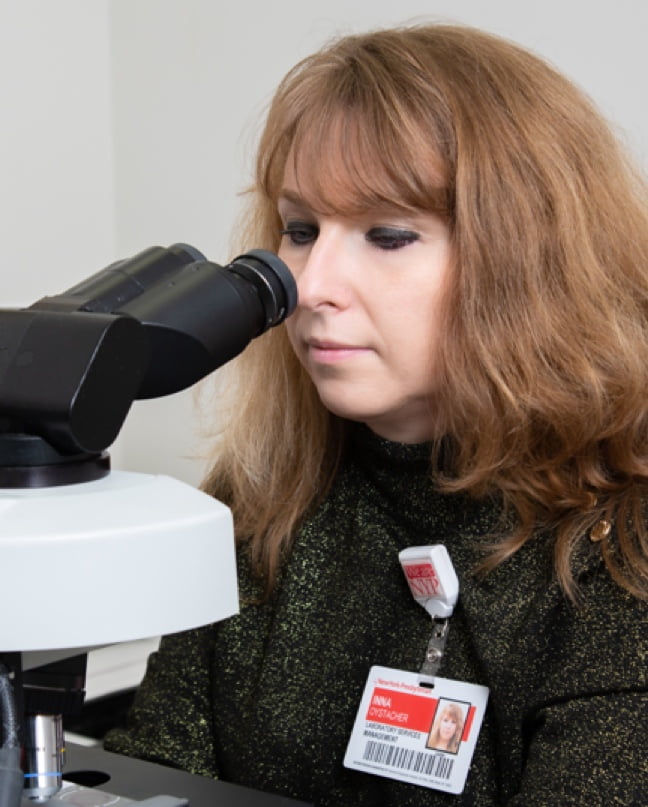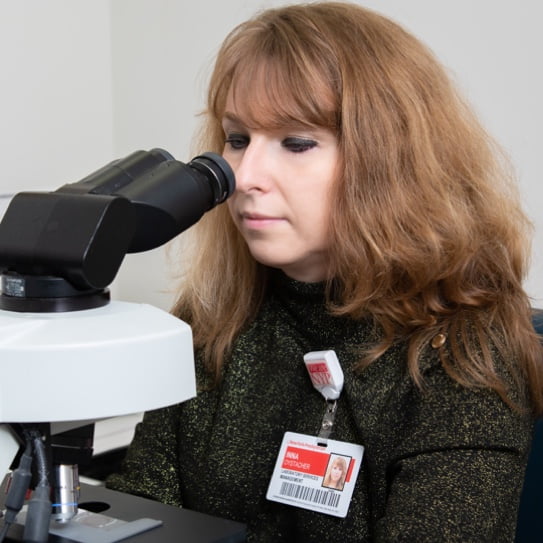 "What brought me to NYP is growth. I was looking to grow professionally and NYP gave me such opportunity. Throughout the years, I've established great relationships with great colleagues. I can't stress enough about the culture we have which acts as a catalyst to innovate, try new things, [and] not be afraid of failures. I am challenged and at the same time encouraged to find ways to solve problems. I am grateful to the great leaders we have at NYP who inspire me every day to be passionate and to love my job." Inna
Laboratory Manager: Histology
NewYork-Presbyterian
With NYP since 2006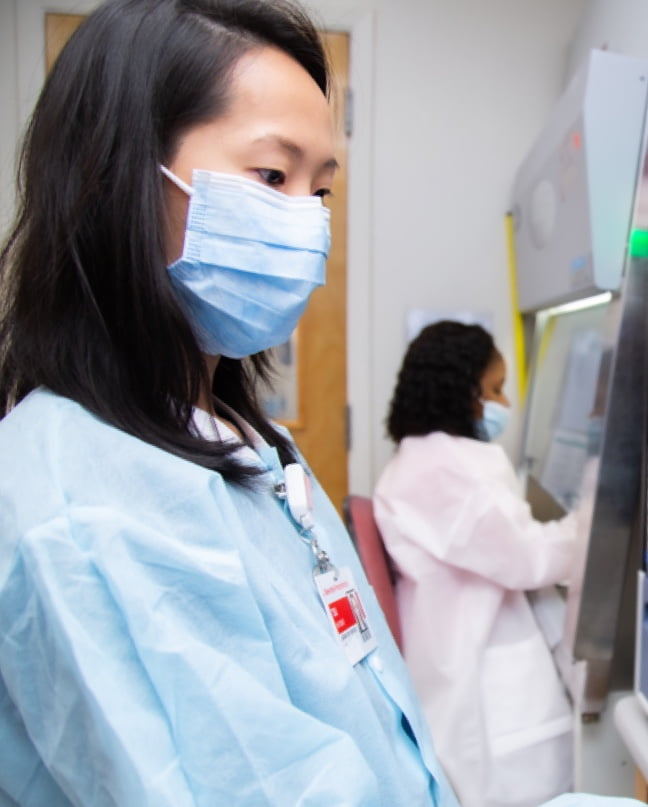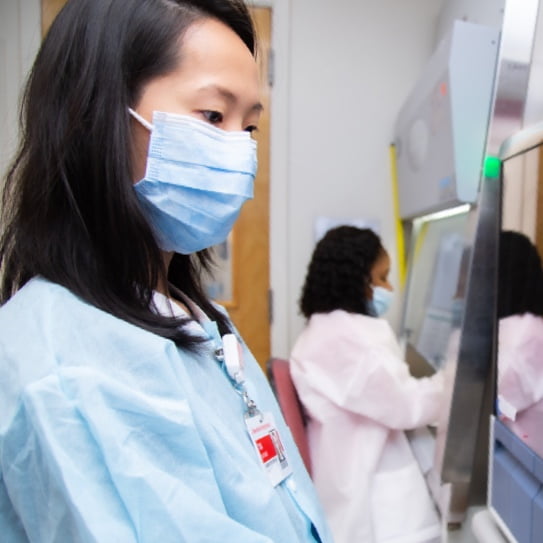 "Diversity and Opportunities. Our lab is pretty diverse. It has always made me feel like a second home. We are also given opportunities to learn new skills and be trained in many areas of the lab. That's how I know I am in the right place. We are also encouraged to move up, bring up ideas to provide better patient care and to contribute to the community." Tsu
Clinical Laboratory Technologist: Microbiology
NewYork-Presbyterian
With NYP since 2017
More about how NYP has made Laboratory History