NURSING SUPPORT provides essential clinical care and administrative assistance in collaboration with our Nurses and interdisciplinary teams. The support we provide is vital to creating extraordinary patient experiences and outcomes.
As a Navy veteran, I will always feel the need to do a job that helps others. Here, I'm part of a team that goes above and beyond every day, and I couldn't imagine being anywhere else.

John Whelan
Nursing Support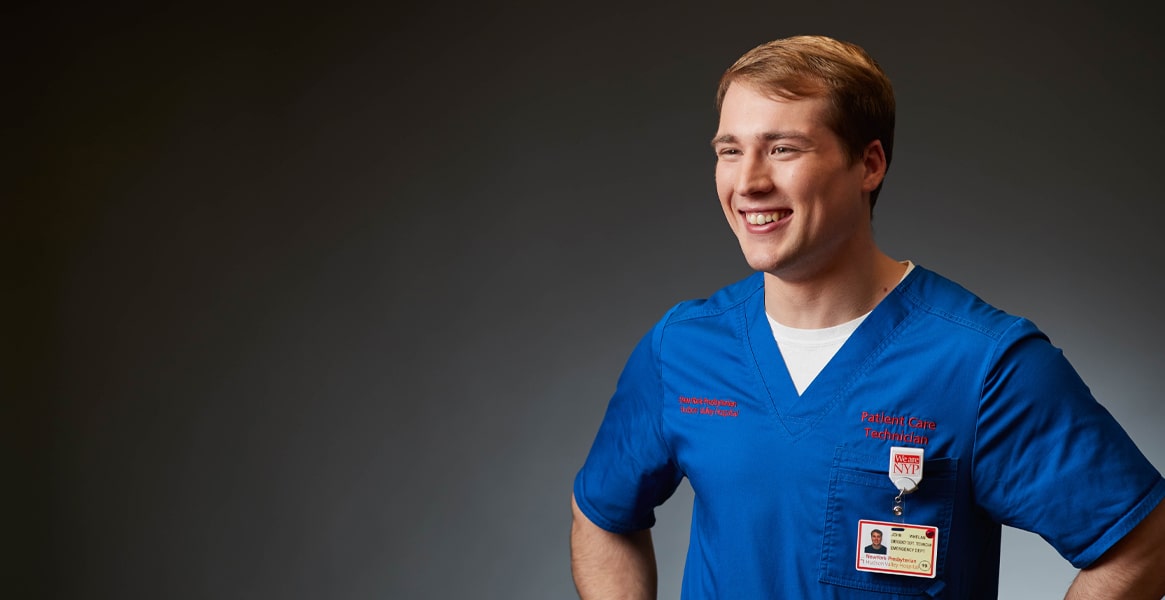 John Whelan
Ever since high school, I felt the need to do something for others. This led me into many areas that would put that desire to good use. First, I joined the military where I served in the Navy. Then, I worked with animals. Eventually it brought me to NewYork-Presbyterian, where I discovered my true calling, and realized that I could build a career in caring for others – and NYP would help me. Right now, I work in Nursing Support, but I'm also studying to become a nurse. My patients often tell me they couldn't do what I do, but I couldn't imagine doing anything else. It's the same for many of the people I work with—this is where we want to be and this is what we want to do.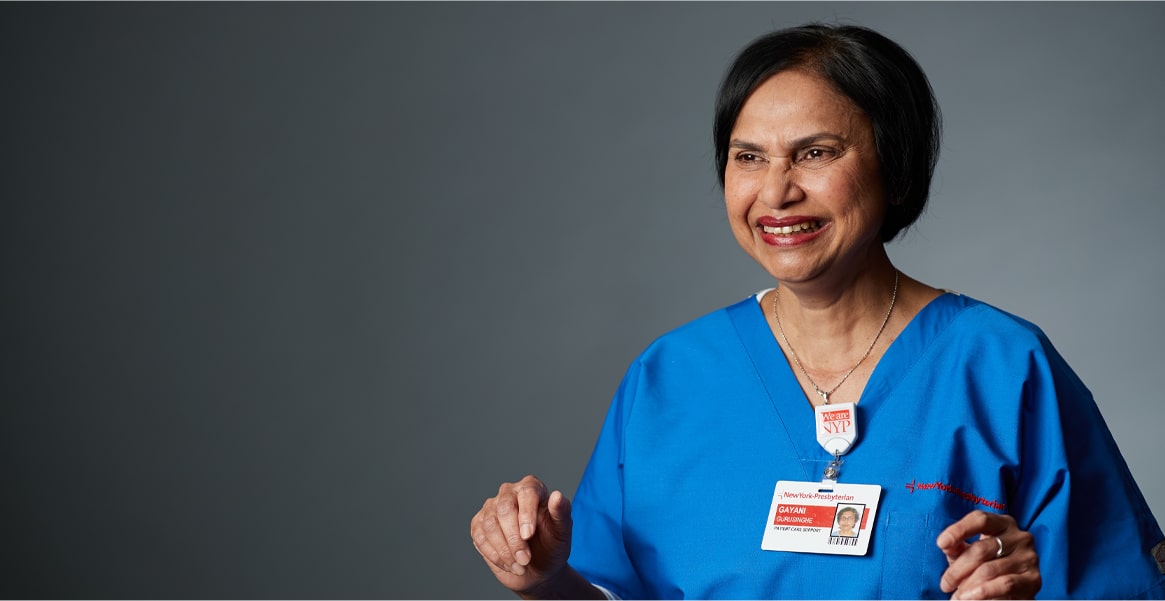 Gayani Gurusinghe
It takes a team to truly provide the best patient care. At NewYork-Presbyterian, we have the best people working at every level, so our patient care is always extraordinary. I try to be as dedicated, compassionate, friendly, and welcoming as everyone else I work with. Everyone here, from the physicians to the nursing team to support staff are really special people. Together, we do amazing things; every day amazing moments happen. It's how our patients get the best care, and what keeps me working at NYP after 23 years.