Laboratory Services Presentation & Virtual Career Event
Laboratory Services Careers Change Lives
Beginning with yours
Wednesday, December 15, 2021
3 p.m. EST
Join us as we showcase our Department of Laboratory Services in a one-hour roundtable discussion on December 15 at 3 p.m.
You'll hear from organization leaders who will share their experiences, insights, and how they impact patients' lives and the medical community in meaningful ways.
Additionally, they'll speak about opportunities for clinical and professional development at New York's #1 hospital.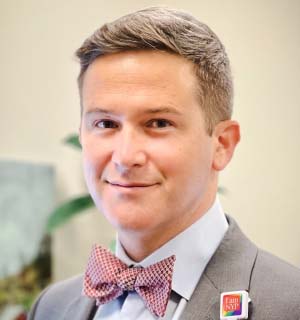 Ian Hatch
Director of Laboratories
Ian D. Hatch, MS, MLS(ASCP) is the Director of the Laboratories for NYP/Weill Cornell Medical Center, David H. Koch Center, and Alexandra Cohen Hospital for Women and Newborns. Ian has degrees in Microbiology, Biomedical Technology, and Management from Salve Regina University in Rhode Island and has worked for nearly 20 years in both commercial and academic medical center laboratories in the roles of Clinical Laboratory Technologist, Technical Supervisor, Quality Manager, Vice President of Operations, and Director. He is the current Chairperson of the Board of Directors for the New York State Clinical Laboratory Association and a member of the American Society for Quality.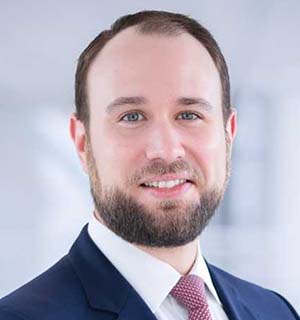 Noah Ginsberg
Director of Clinical Laboratory Services
Noah B. Ginsberg is Director of Clinical Laboratory Services for NewYork-Presbyterian/ Columbia. In this role, he provides strategic and day-to-day leadership of Laboratory Services, including clinical diagnostic and pre-analytic operations, outreach, and patient service centers. Noah's responsibilities also include leadership for the hospital's administrator-on-call program. His special projects' leadership experience is extensive, and includes oversight of multiple high-visibility enterprise and campus projects, including leading Operations for the Ryan F. Larkin Field Hospital at NYP. Since joining NYP in 2010, Noah has advanced through a progressively wide range of clinical operations management and leadership roles. He holds degrees from Binghamton University, State University of New York (BA), and City University of New York Baruch College / Zicklin Graduate School of Business (MBA).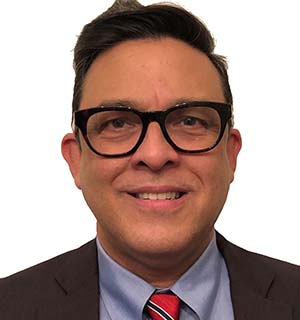 Bernardo Ortiz
Laboratory Administrative Director
Bernardo Ortiz is the Administrative Director for the laboratory at New York-Presbyterian in Queens. Bernardo graduated as a Medical Technologist in 1985.
In 1990 he moved to NYC and worked at NYU Langone Medical Center in different capacities as a Technologist, Chemistry Lab Supervisor, Operations Manager. In 1998, Bernardo joined the laboratory information systems department at NYU and worked as a senior analyst for different systems, including Sunquest (Misys) and EPIC.
In 2014 he joined NYP at the Columbia campus and moved to NYP Queens in 2019 as the Laboratory Operations Manager. He has been in his current Administrative Director position since July 2021.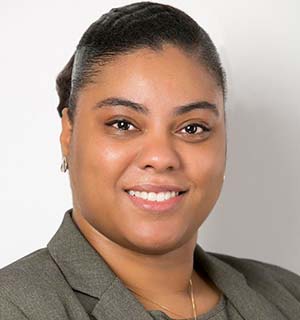 Chaka Padilla
Manager of Automated Laboratory
Chaka Padilla, Manager for the Automated Laboratory at CUIMC, oversees operations in STAT lab services, central processing, chemistry, hematology, urinalysis, and coagulation lab areas. Ms. Padilla holds a Baccalaureate of Science in Biology, a Master's of Science in Interdisciplinary Health Sciences, and is currently working towards a Project Management certification. Her introduction into laboratory sciences started as being an accessioner for a reference laboratory after college, has progressed to laboratory technologist, and eventually into administration. She states, "the best thing about working in pathology and laboratory medicine is our attention to detail, focus on patient care and overall sense of community".
About NYP's Department of Laboratory Services
We invite Laboratory Technologists, Lead Technologists, and Chief Technologists to apply to positions in hematology, chemistry, microbiology, blood bank, and other specialty labs. With patients from across the globe, we study some of the most complex and rarely seen medical conditions—with unmatched energy and expertise. And we continue the proud tradition of patient-focused achievement through attentive leadership, close interdisciplinary collaboration, and state-of-the-art technology.
Please reply to the following questions if you would like to attend our event. Space is limited and we encourage you to register immediately, especially those with Laboratory Technologist experience, or those eligible to work as a Laboratory Technologist within the next year.
Do you have a Bachelor's in clinical lab science/medical lab technology or other related science field?
Do you have a NY state license as a clinical laboratory technologist?